Biography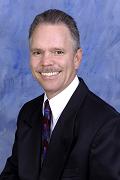 Timothy F.
Susich
Education
Certified Public Accountant; Certified April 1986

Bachelor Of Business Administration; Florida International University

Major: Accounting, May 1983

Associate of Arts; Miami Dade Community College; May 1981

Outstanding Academic Achievements Awards
Professional Affiliations
Florida Institute of Certified Public Accountants

Florida International Accounting Associations

Business Networking International – Dadeland Chapter
Experience
Accountant, Pension Investors Corporation

Perform trust accounting. Involves tracking all trust activity, mainly asset investments, contributions and distributions. Deal directly with clients in obtaining information and analyzing their investments. Completed approximately 400 qualified plans per year, including Defined Benefit, Target Benefit, Profit sharing 401(k), Keogh and Employee stock Ownership (ESOP). Reduced payroll costs due to accounting being done by two Certified Public Accountants when previously accomplished by three. Prepare IRS form 5500 and all other related returns. Interface with plan administrators and supervise 3 staff members. Received annual raises of 12% since initial employment. Daily use of network programs, including Microsoft Word, EXCEL, Interest Vision (Loan Amortization Program), Federal Data Processing (FDP) and other related software. Successfully completed Pension Administration- Sixth Edition basic course.
Controller, Dent Wizard Inc., Dent Wizard East Coast, Inc.

Dent Wizard Hawaii, Inc. and Dent Wizard Northwest, Inc.

Responsible for all accounting functions, from original entry through financial statements. Reconciled and controlled automobile dealership account receivable. Used and became proficient in Solomon accounting software and Word perfect within a UNIX based operating system. Assumed the duties of in house systems administrator, and supervised a staff of two computer input personnel. Obtained and maintained necessary insurance coverage, including: garage keepers' liability, fleet and group health. Calculated employee commission and resulting payroll, preformed all accounts payable duties and filed all tax returns. Interfaced with former controllers of Dent Wizard International Corp. and Dent Wizard West Cost Inc. Total sale volume of the aforementioned companies was approximately $140,000.00 per month.
Self employed. Certified Public Accountant for a diversified clientele of individuals and small to medium size corporations.

Handled a full range of accounting and financial planning and analysis functions and audits. Experienced with database, spreadsheet software as well as various in house and services bureau accounting packages. Strong analytical abilities, self motivated.
Contract position with Caber Systems Inc.

Developed and instituted a fully integrated comprehensive interstate sales tax payment system. Solely responsible for the sales and receipt journals as well as general ledger reconciliation for all five Caber systems subsidiaries. Involved with expanding the company's line of credit with major wholesale distributors.


Staff Accountant, Mackendree and Ivory, PA, Miami, Florida

Responsible for the preparation of individual, corporate, payroll and related tax returns. Dealt with own clients in tax planning, write-up work, financial statements, budgeting and budget variance analyses. Performed duties of Computer Input Supervisor. Supervised a staff of two employees.

Successfully obtained CPA while employed; promoted from computer input supervisor to staff member.